Surely, we don't do this often: offering a discount campaign kinda at random, not to celebrate a particular event. It's simply because we are so delighted after wandering around the internet and found our best selling AV Voice Changer Software Diamond has always been ranked in the top voice and audio modulating solutions in popular software sharing sites, such as Softonic.
(Well, we knew it sounds a bit like an impulsive decision.)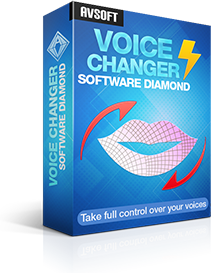 No matter why the sale is going on, we hope you got your reason to not miss this whooping 40% discount.
Remember while you are hesitating, the clock is ticking, dudes!
Enter this code
IGOTMYREASON
Or
*Applicable for AV Voice Changer Software DIAMOND and its lighter versions
Superb Real-time Voice Changer for ALL Instant Messengers, Game Chats & Streaming Platforms and other VoIP Applications.
Pre-recorded Audio Morphing Tool. Proccess batch of audio files for Audio Books, Voice Messages and Animation Videos and other professional projects.
One-click switch between hundred of Nickvoices. Talk like any human (or creature) you want.