Thu 26 Jan 2006
(January 26, 2005) Audio4Fun.com – AVnex Ltd. (aka Audio4Fun) has recently released its new movie editing softwares, the AV DVD Player Morpher Gold 1.0 and AV DVD Player Morpher 1.0, for professional movie editors and home movie makers.
"AV DVD Player Morpher is the only video player that can both play and morph movies at the same time," said Jin Terry, AVnex QC Executive, "because users can apply special audio and video effects in real-time"
Real-time application of effects is always a strength of AVnex. "This new DVD Player can be used to make funny video clips and short commercial ads", said Terry. "It is specially designed for non-professional users longing to create complicated effects."
"For professional users, AVnex offers its more advanced edition, the AV DVD Player Morpher Gold 1.0", explained Terry. "The number of cool effects makes it distinguished. Now the current selling price for the lighter edition is $59.95, and the advanced one $99.95."
AVnex's DVD Players are all-in-one movie making softwares. In addition to supporting all popular video formats, they are improved with the built-in DVD Converter, Burner, and Cover.
These freewares can be downloaded at AVnex' official web site: //www.audio4fun.com
AVnex's products, voice changer and music editing softwares have already earned a superior position in download sites, including CNET, Tucows and other thousands of popular ones. Now with the two DVD Player Morphers, AVnex has really taken essential steps to confirm its place as a potentially powerful multimedia company in the high-tech area.
Photograph herewith: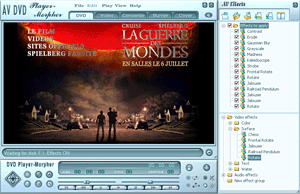 AV DVD PLayer Morpher 1.0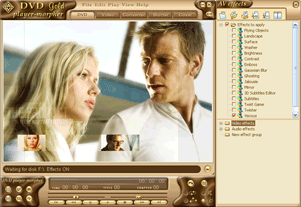 AV DVD PLayer Morpher Gold 1.0
About Avnex Ltd.:
Throughout many years of development, Audio4fun has been promoting audio and video software technologies and specializing in three core areas: Audio and Video Morphing Algorithms, Audio and Video Stream Interception, Audio and Video Real Time Effecting.
The wide range of products of Audio4Fun is detailed on //www.audio4fun.com.
###
Website: //www.audio4fun.com
Contact email: media@audio4fun.com (attention to Kevin Nguyen)
Leave a Reply
You must be logged in to post a comment.